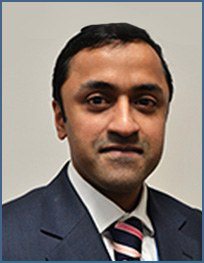 Mr. Shahidul Huq
MB ChB (Hons), MRCS, FRCS (Plast), PhD
Specialities
Plastic Surgery, Cosmetic Surgery
Mr. Huq graduated from University of Manchester with an honours degree in medicine in 1999 and distinction in undergraduate preclinical studies. He additionally obtained a 1st class honours degree in neuroscience.
He completed his basic surgical training in Leicester before undertaking a PhD in wound healing at the Plastic Surgery and Burns Research Unit, University of Bradford. He completed his plastic surgery training at the Welsh Centre for Plastic Surgery and gained the FRCS (Plast) in 2011.
Mr. Huq went on to specialise in hand and limb reconstruction surgery with fellowship training at St Andrews Centre for Plastic Surgery and Frenchay Hospital, Bristol with a particular emphasis on nerve surgery, Dupytren's and hand arthritis. Additionally he undertook a microsurgical fellowship at the internationally reknown centre for microsurgery in Taiwan dealing with complex limb and hand trauma.
He secured a highly competitive national fellowship in cosmetic surgery at the prestigious London Clinic in Harley Street and The Royal Marsden Hospital. This period of advanced training enables him to provide the highest quality of care for patients seeking cosmetic surgery.
Mr. Huq is the clinical lead for plastic hand and limb reconstrruction surgery at the Royal Stoke Univeristy Hospital. He has a busy skin cancer practice and regularly performs reconstructive cosmetic surgery in his NHS practice.
Clinics
Weekly Saturday AM
Alternate Wednesday PM
Alternate Thursday PM
Locations
North Staffordshire Hospital
Current posts
Consultant Plastic Surgeon, Royal Stoke University Hospital
Interests
Hand Surgery
Skin Cancer Surgery
Other interests
Sub-specialist interest in lower limb microvascular reconstruction and peripheral nerve surgery.
Trainer for plastic surgery trainees on the West Midlands Training Programme.
Personal interests
Family, football, gym and travel
Member of
British Association of Plastic Surgeons
Royal College of Surgeons of Edinburgh
British Society for Surgery of the Hand
British Medical Association
Research
Mr Huq has an extensive research background and is one of a few plastic surgeons to obtain a PhD. He has an interest in wound healing and scarring and his PhD research investigated techniques to reducing scar tissue formation. He has articles published in the Journal of Plastic, Reconstrictive and Asesthtic Surgery and The Journal of Hand Surgery. He has presented research at national and international Meetings.